No one likes a patch
Players want rings. It's the ultimate validation of a NBA career, the hardware that separates a very, very good career from a great one, the first question they ask of you on the steps of the Hall of Fame. A championship may be the defining moment in the NBA-span of role players and shifty veterans, but, paradoxically, All-Stars are flat-out failures without them.
If Finley wants a championship, why wouldn't he go to the Spurs? The Spurs are not a charismatic dynasty; like the Pats, they're a victory machine, but of an entirely less forgivable variety. Not by fate, not by effort, and not by spirit are they guided hence each season—it's by sheer inevitability, the logic of matching them up against each and every possible opponent in the Association. They have no choice but to dominate, giving them the false pretense of humility when in fact they're driven by distance. If the Spurs just do their thing, cities will crumble around them, and it's to their advantage (competitively and image-wise) to barely take notice. All they do is win championships. As this year's Finals made clear, they don't even really go to war in the games that deliver said prizeful bounty. It just makes sense that, at the end, they're the last team standing.
Payton and Malone got dumped on two seasons ago for their last-gasp efforts to give their careers that All-Timer sheen. That was a two-man team, couched in a system that made use of efficient parts; whatever Payton and Malone could bring was supposed to be mere icing on the caking, an exercise in excess that, to some, gave them an unfair chance at 73 wins. Of course, none of this happened, and Payton and Malone actually disrupted the Lakers' formula (no, it wasn't Kobe), but that's a sad chapter in pre-season scouting that all NBA know-it-alls would probably like stricken from the record.
Like the Glove and that other guy, Finley's been a good soldier for a lesser franchise, helped nurse it back to legitimacy and shouldered many a burden as they pushed further and further into the playoffs. He's stuck around when he could have gotten more (or at least more exposure) elsewhere, and never voiced the slightest displeasure as it became clear that this was Dirk's team. Made a few All-Star teams, hovers around 20 ppg for his career, beloved by fans, coaches, and teammates. But no ring.
Finley had his choice of destination, and, as has been written far too many times already, "money is not a concern" (sidebar: do none of these people follow the NBA? do you really think that in this situation, each and every player in the Association would opt for future glory over present-day millions?). But rather than go with a team where he could be an integral part of a championship run (Phoenix), land in the middle of a top-tier team due for a revitalized offense (Detroit), or be part of one of the great basketball experiments of this century (Miami), he went with the one place where he would be absolutely dispensable: San Antonio, a team that can't help but win anyway. They could use some scoring, but acquired the mercurial Van Exel only days before; small forward is their one weak position, but Bruce Bowen, heart and soul of that wretched team, needs that spot in the starting line-up so his sorry ass can launch junk three's and hassle the other team's star guard (god forbid Manu be asked to save some energy for defense).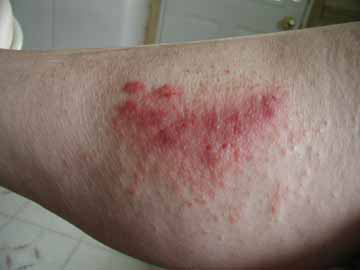 This is degenerating into the usual Spurs-bashing, and I honestly can't remember if Manu is as terrible a defender as I'm assuming he is (he's certainly not guarding the opposing 2, but all those steals have to come from somewhere). The point is, if Finley gets one, two championships with the Spurs, has he earned anything? Has he played an integral role in the game plan or team chemistry? With Payton and Malone, we had two All-Timers whose quest for a ring had become sentimental entitlements, for themselves and many fans. Finley, though, can elevate his standing in history with one, and if it has to be like that, I would rather at least see him actually contribute something to that most tusked of Association accomplishments.