Artestifyin', Vol. 1
Here at FreeDarko, we are more or less incapable of business as usual. You could also say that 1) with us, it's always personal or 2) the business-ical is personal. So while I had planned to start typing in hopes of unraveling the riddle that is Artest 05-06, I can't cast off the veil of sadness that is Amare, the Fallen. I'm glad to see that throughout the basketball-related media, the loss is registering nearly as profoundly as it has with me; it allows me to come off as excessive, but respectably and piously so, as opposed to just comical. But look, for all the talk about the return of scoring, or the new generation of stars, last season belonged to the Suns. And although Nash made off with the hardware, Amare's what made that team something altogether tougher, more soulful, and more transcendent than the Kings or Mavs that preceded them as moss did man.
Months without Stoudemire, perhaps even a full year before we get to see him resume in earnest what should be a career for the ages, marks a clean break with the freewheeling, gunslinging ethos of 04-05. It's a new season and with it, a new reason to live, and thus feels totally cold and foreign until I see it on the court. And while we await that blessed day, I expect to be visited on a regular basis by the ghastly ghost hounds of regret, fear, and shame, which have for me so far marked the ultimate collision of microfracture surgery and one man's will to survive. I, for one, feel a part of me die each time I imagine the slighest waning of Amare's powers, or question his ability to overcome the impossible. A leap of faith is in order to see the tower-sized bluebirds at the end of these dark days, but it is also getting more and more difficult to believe that Amare happened in the first place.
(If we have any readers in the medical profession, especially of the surgical variety that inserts tubes and lasers into famous knees, please get at me and tell me everything's going to be fine, lest I let disappointment rule my season, sink the rest of FreeDarko 05-06, and build up such an apocalyptically grand version of Amare that even a full return to form will be a letdown. As soon as the Kobe case began to take shape, I called the Recluse and demanded professional reassurance that the evidence was flawed and the case was made to get beat. If anything, the stakes are higher here; I'd rather see Kobe locked up than suffer through Amare never being the same again on the court.)
But if this blog is to soldier on and recognize this upcoming Amare-less season as of inherent worth, it's about time we take a good, long look at what's brewing in Artest country. Based on InsideHoops' scoop-tastic (as in "great story," not "in the style of Scoop Jackson")
interview
, some guy I work with who worships at the alter of Pacer-dom, and other stuff I may or may not have made up, this much we know is true so far of Artest's attempt to redeem his, umm, well-known name.
(I've always thought that "All Eyez on Me" was one of the most misused phrases in the world, since Pac didn't just hold people in suspense or make them want more at that point in his career—people had so little idea what to expect of him that they were forced to reserve judgment. This, my friends, is the juncture at which Ron Ron so heroically stands.)
What we know:
-he will play like an uncaged animal and let the refs sort it out
-he is up to 260 and wants to make 280
-he will play some center
-the bulk won't affect his defense, so he claims
-he might come off the bench
-because of Indiana's help D and interior might, he might not be needed as a forty minute "stopper" on Kobe, Wade, etc.
-Carlisle thinks he's not playing within the offense
-he's the Pacers' most versatile offensive player
-his J is wetter than ever
-his game is purely mental
The incoherence is staggering. He should be their franchise, but instead is being pushed out to the margins; he's a recent Defensive Player of the Year, but might be used primarily for his offense; instead of taking his skill set as license to step up and run shit, he's being turned into a jack-of-all-trades role player who would get by on a vastly dilluted, lamely versatile shadow of himself. The kookiest thing, though, is that Artest's devotion to the Pacers now borders on pathological, as he's willing to sacrfice himself for the team that may or may not be willing to do the same for him. Yet as compliant as he seems to be, he's still claiming ghetto as fuck, saying he won't back down, and generally exuding that kind of QB Werewolf steez that makes Carlisle, Bird, Stern, and the entire fucking NBA fanbase uneasy. It's like he's going through the motions of being a good solider so as to stick with the contendor he helped build, but missed the memo that explained that "soldiering" for a professional sports franchise was 1) a metaphor and b) seriously different from the metaphor of holding down a project tower (word to KG, who understands exactly where and when these things converge, and who's earned the right to cross these boundaries without catching hell and being denied his right to insight). He's practically forcing the Pacers to think that life might easier without him, but isn't showcasing his strengths enough to allow them to get a deal they'd jump on.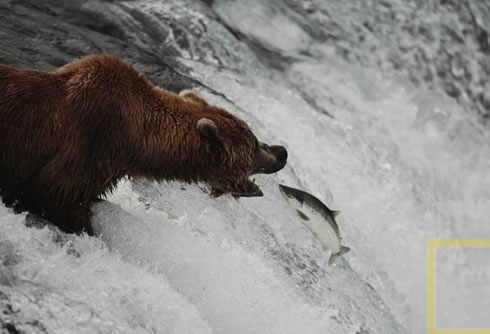 Really though, Artest boggles the mind only because he's such an anomaly these days. All he wants to do is win. Don't care about stats, his career, making the All-Star team. He's a super nova of a competitor, and a year away has just exaggerated what his game was all about to begin with. More unabashedly nuts than ever, because for him, that's part and parcel with the motivation to do anything and everything to win. What makes Artest so amazing is that, like do-it-all stunners LeBron, T-Mac or Wade, he's not a guard, a scorer, a finisher—he's just a basketball player. But while the post-Magic paradigm involves packaging every skill under the sun together into a seamless, dynamic whole, Artest is from the days of grimy yore, when a player's verastility was measured by his rising to the contextual occasion. We're talking Magic at center in the Finals not because he could do the job, but because he had to; committing to the moment, not just effortlessly, off-handedly satisfying the requirement. If it seems especailly jagged, disjointed, or counter-productive when Artest does so today, maybe it's because the beholder has changed his tune.
Amare, for all his provident might, is the anti-Artest. He exists to subvert the game, to overwhelm it into accomodating him, to avoid the role of center because of the baggage that comes with technicality. While Artest claims that his game is all mind, Amare dares you to try to outthink him; Amare, for all intents and purposes, is a system player gone berserk, while Artest's cunning is deceptively respectful of the flow of a game. And Amare's lost season is looked upon as a national tragedy, while Artest is being pushed out the door from the minute he tries to begin what should barely be labeled a comeback.
Part of me would like nothing more than eight months of unrelenting, engimatic Artest sturm und drung. But in the spirit of this Day of Atonement, I have to admit that my fascination is misplaced and totally self-serving. Ron Artest may be hung up on life in the projects, bad with the media, emotionally damaged, and a moral liability to the Association. But on a more basic level, he is basketball itself, basketball of a pre-style era, the kind that college football coaches gnash their teeth in rhythm to. Put it this way: basketball is just not man enough, not fight enough, anymore to welcome Ron Artest and what he stands for historically. He knows it, they know it, and the danger is that all of us realize it, since it's not a matter of respect for one man—it's a matter of the game's respect for itself. All these people yelling about fundamentals and team play: your words are empty unless you can admit that your pure game needs Ron Artest just as badly.
(I respectfully dedicate to this post to the sin that I have committed by having nothing to say about
Darko's arrest
.)