Where It Counts
With preseason play underway and the reg season right around the corner, we've got one thing on our minds: NBA DRESS CODE. In the wake of the near-season lockout, Ron Artest, and a bevy of offseason spousal abuse accusations around The Association, David Stern must have been thinking what verbally-able Timberwolves forward, Gary Trent, famously told a referee during one particularly physical game:

"If you don't clean it up, I will."

What was one of the most mundane storylines of the offseason has now turned "hot," with scores of players upset and speaking their piece on the situation. It is too early to tell whether the dress code, essentially requiring the players to wear at least a sportcoat and slacks, will enhance or completely depress the STYLE of the Association that we hold so near and dear to our hearts. I don't think Stern is trying to massa the players all into looking like one of the "50 MOST BEAUTIFUL PEOPLE" like my man:



But he is clearly trying to distance his sport from the contract-groan-heavy NFL and the steroid-tainted MLB. If there's one thing I've learned, it's that you always gotta trust The Original Elder of Zion. The man brought the playoffs to LIVE TV, survived the bleak post-MJ era, keeps the consistent spotlight on LeBron, takes the game global through making guys like Ginobili more visible, and he brought scoring back last season with the emphasis on handchecking. I just gotta think that Stern knows what he's doing.


Also, I, personally, could care less about Iverson's throwbacks and fitteds. His jerseys never really impressed me. Any dude on the block could own the joints he has, and it really did piss me off that he would wear non-Phila shit to a game. I'm much more intrigued by the grey area in between "streetwear" and straight suits: the failure of KG to pull off blingin earrings and pointdexter sweaters in one ensemble, assorted jumpsuits of all ugly types, the silk matching slacks/shirts cholo type outfits that Karl Malone sometimes rocked.





And the backlash has never been more hilarious. Clearly The Association just doesn't want to be told what to do. I like the guys who are trying to make a rational argument, like this is actually going to be a detrimental thing. As opposed to just saying "We don't like it:"



"I don't see it happening unless every NBA player is given a stipend to buy clothes," Nuggets center Marcus Camby said. "Guys who haven't been wearing suits and don't own suits, it will be really hard to get them in time for the season (needing to be specially made for tall players).
A STIPEND? It sounds like Camby been hanging with his boy Sprewell too much lately. Also, hard to get them in time for the season? Listen, I've never been 7 feet tall, but I'm pretty sure you can holler at your boy for the big&tall joints, and dude will probably throw in a complimentary tricking out of your son's entire Bar Mitzvah (I'm TALKING TO YOU DERRICK ZIMMERMAN).





And then there's AI, trying to mindfuck the Commish, with some reverse psychology:
"It sends a bad message to kids," Iverson told
The Philadelphia Inquirer.
"If you don't have a suit when you go to school, is your teacher going to think you're a bad kid because you don't have a suit on?"
I think what he was trying to say was:





And then, in bold continuation of Spurs players completely redeeming their "cool points" this summer, Duncan (the now Island-afroed Duncan I should add) gets all righteous:

"I think it will be very disappointing," Duncan said. "Nobody has asked me anything about it, but I think everybody knows my opinion....adding, "No," he said. "I don't wear shirts and ties."



RESPECT. He's all "Nobody has asked me," like you know who I am. Two-time MVP, Three-time Finals MVP. You better ask the champ before you start throwing rules up in here. We don't play like that in the Islands. We leave the shirts and ties for the tourist cats who dress like this on the weekends:




And oh the comedy. As a poet-humorist, Jalen Rose is perhaps the closest thing we've had to an underground Barkley of the post-MJ era. He is a guaranteed 5-quotables per interview. Always disgruntled, never really taking it out on anybody. And Tony Delk KILLS it, but isn't he really just referring to Reggie Miller trying to break shit up and Chuck Person shielding Ron Ron's head from debris?



Jalen Rose says under the NBA's proposed new dress code, he may have to patent his style. ''Because a lot of people will be copying my look,'' the Raptors veteran said at training camp Thursday.



As Tony Delk of the Hawks pointed out in an interview with the Atlanta Journal Constitution: ''They were fighting in suits last year in Detroit, weren't they?''


And then, in an ironic almost anti-fashion statement of fashion, a disproportionate amount of white guys have been putting in their two cents:




"I don't mind if they clean it up a little bit," Ostertag said. "But . . . they can go without them (expletive deleted) sport coats." If coats are required, Ostertag added, "They're going to get the worst-looking one they've ever seen on me. . . . I'll go buy one off a guy on the street."


Tag killing it as well. Using "them" as a modifier and following it with an expletive isn't even country or street talking. That's straight Tag-bonics. Plus, dude probably actually would rock a homeless sportcoat. Did anyone see him when he wore spandex to some Sac Kings fundraiser last year looking like: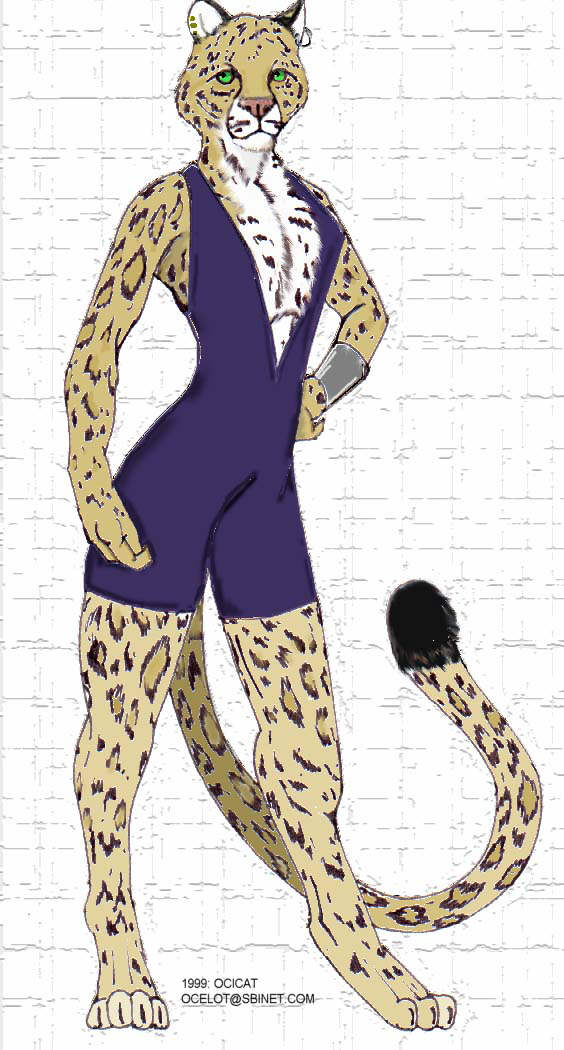 "That better not happen," Rockets guard Jon Barry said. "I'll be fighting that one to the end. I agree if you're on the floor, if you're injured or inactive, absolutely, no jeans is fine. You should look businesslike. Whatever. But when we play in L.A. and get on a flight at 1 o'clock in the morning, fly home, get in our car at the private terminal where no one sees you, I don't think we should have to be in business attire."


[Wally] Szczerbiak said NBA players, like actors and entertainers, are part of pop culture, which doesn't fit with buttoned-down attire. "Jeans are a big part of
American culture, and they're trying to nix jeans."


I wonder what Wally's inflexion sounded like when he said that. Was it all stately? Was he trying to be patriotic? Is their a more jeans-centric player in the NBA than Wally World? Like, if there was one player you would not be surprised to see rocking a fresh pair of these (COMPLETE WITH RAPE PROTECTOR), who would it be?



I ask rhetorically, but I think you know the answer.