Plain old Wade
This article does not reflect the views of our resident Heat booster, El Huracan Andreo.
It's been a truly historic week for FreeDarko, so I thought I'd close it out by doing what I do best: saying something vague, brash, and inflammatory that will likely send our credibility into a tailspin.
I'm lukewarm on Wade. There, I said it. Actually, I've mentioned it in passing a bunch of times, but never with enough snap or conviction to make it stick. After smurfing my way through last night's Heat/Pacers tilt, though, I am ready to come forth and hope that ledge don't break.
For starters, I'll admit this is a totally subjective position. I'm not trying to say that Wade is in the same odious class as Jason Richardson, whose bloodless aerial act is both the best evidence of video games' influence on the real thing and a fearful glance at what might've been if Vince had locked down Jordan 2 status. Wade, I'm just not feeling. The weird thing is, there's really no reason I shouldn't spend my days with nights quivering with thanks that Dwyane Wade exists: uncontrollably athletic, game-turning presence, highlight machine, gutsy without forfeiting his pride, hits the media with style, glorious trashcan of pop culture crossover, he would seem like everything I've ever wanted in a basketball star. But however endearing, iconic, and New Breed FBP I may find Wade, I just don't care about watching him. Sure, I'll jock any one of his certified magic moments—after all, dude was responsible for The Single Most Jaw-Dropping Play in Recorded NBA History, which I'm omitting out of respect for the fallen (I defy you to prove me otherwise!). But he doesn't meet my number one criteria for absolute superstardom: that I'll stay tuned in to a game just because he happens to be in it. In the playoffs, a late game situation, or any other time there's something on the line, he's as compelling as anyone in the Association: if you want to talk Jordan, no guard since MJ has been as money, as consistently unstoppable when he gets the ball. But that, my friends, is exactly where the trouble begins.
The problem is that Wade is just too fucking good. He's so impossibly quick, strong, explosive, intelligent, and determined that he makes it look easy. The cosmos shifts not, for the simple reason that the natural order of things is for him to score at will. Wade speeding straight-line to the hoop. . . Wade rising up out of traffic for the dunk. . . Wade with the abrupt jumper. . . Wade deftly flipping it over his back while getting bodied up mid-flight. . . he might as well be guarded by my dead aunt (the shorter one). Creativity in the NBA isn't just a matter of self-expression—it also had the strategic purpose losing or evading defenders. Wade, god bless his soul, just doesn't have to worry about this on any regular basis. Don't get me wrong: when he does, truly unreal things take place. And even if he's not must-watch, it's still amazing to see him do his thing, provided I'm watching anyway or have nothing else to do. But I just can't get excited about Dwyane Wade: Face of Basketball when he's so sorely predictable in both approach and outcome.
The closest thing there is to him in league was Amare, probably my favorite of them all (not named Gilbert Arenas, who is like Wade either bored with himself or unable to figure out how simple it could all be). The difference is, though, with Amare you get the physical spectacle of him destroying hapless defenders and inflicting raw power upon the ether. Wade is a bullet from a sniper; Amare's a depth charge assaulting a colony of beached whales. I'd tried to convince THC and The Recluse earlier that Wade is a dynamic big man in a two-guard's body; they insisted that this only held if the big man were Amare. Point taken, but, if big men suffer in the dunk contest, I think Wade proves that an Amare-style game ain't nearly as exciting when a smaller particle commits its sins.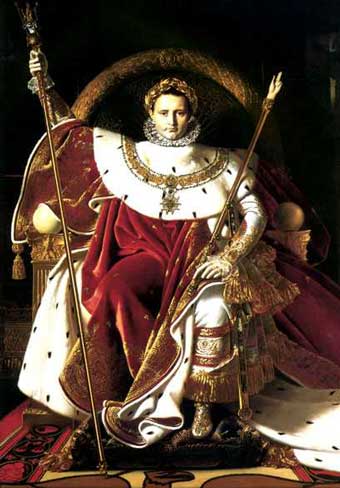 But if you want me to stop trying to pretend that I know the first thing about what it's like to play the game, or would ever be let within 1400 meters of a telestrator, let me break it down like this: Wade plays like a finisher but doesn't finish his finishes. I'm saying, if you're a beast of seventh seal proportions, you almost got to have some swagger, or play with a chip on your shoulder, to make up for the style points that you forfeit by viture of your rudimentary game. I know some people admire Wade exactly because he can tear down the heavens and then carry himself like a prince, but damn, show
something
. This isn't Timmy and his prim and proper low-post clinics, this is basketball at its most murdrous and dynamic. Quiet assassin, maybe, but that's not all he is. Dwyane Wade's got the whole Association severely shook; why can't he strut every once in a while, and be the intimidator he's earned every right to be?